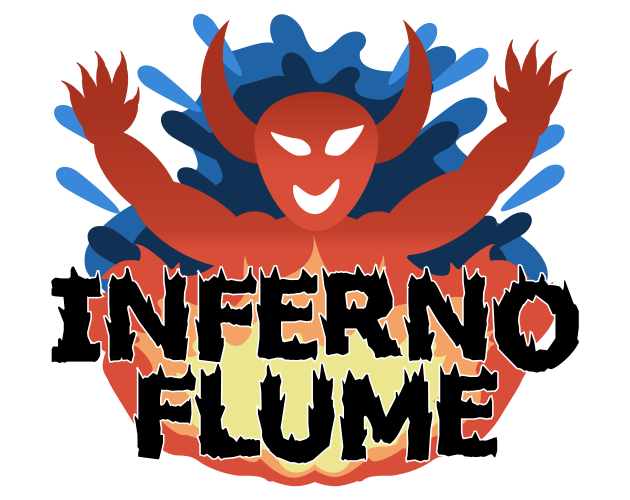 Inferno Flume
A downloadable game for Android
Welcome to the place between reality and dreams, Inferno Flume!
In this virtual reality, fast-paced arcade game you will surf through the rocking inferno, avoid crashing into tombstones and will need to collect 30 black soul spheres to wake up and win.

Inferno Flume was created as part of a study project in virtual reality game design, drawing inspirations from the InCell VR game mechanic.
The 3D bedroom environment, obstacles, 2D art and programming were created by Waken Games.
The Skybox background environment is from the Unity FPS microgame tutorial series: FPS Microgame - Unity Learn
I am an indie game developer, playing and creating all things video games.
Come check out Super Nova Boy; the game I am working on right now:
https://www.instagram.com/waken_games/

https://twitter.com/SprNovaBoy
https://www.facebook.com/waken.games/
https://www.facebook.com/waken.games/
Game Soundtrack and copyright disclaimer:
Energy by Scott Holmes Music
Attribution-NonCommercial 4.0International License.
Artist Disclaimer: All music tracks within this album are under a non-commercial license. You are free to download and use this music for non-commercial projects ONLY. For commercial projects such as: promoting a brand, product, service, YouTube monetization, commercial podcast, etc, all require a commercial license. To obtain a commercial license, visit:www.scottholmesmusic.com/licensing
IMPORTANT SAFETY INFORMATION AND TERMS:
By downloading and playing this game (referred to as Inferno Flume) you agree to the safety and disclaimer information as outlined below:
This is a virtual reality game that requires your natural physical tilting of the head and body to control the game movement.
Players do not require unnatural head movements nor jarring, sharp body movements to control the game and these types of movements should be avoided. Smooth, gentle movements are strongly recommended.
By playing this game you confirm you are in a fit state of health to play. If you are prone to seizures, elderly, pregnant or suffer with pre-existing medical conditions it is recommended to seek professional medical advice before playing this game.
Players will play responsibly, be seated and comfortable at all times, with suitable space, in an indoor environment away from hazards and other people. Do not play inside a vehicle or while driving a vehicle.
Players should be aware of their own surroundings from any obstructions or hazards and take care as other people or pets could enter into the environment of the player.
Take regular breaks, do not play for longer than 15 minutes at one time, and take at least a half hour break between play sessions.
If you feel any physical strain, discomfort or motion sickness while playing this game, stop playing immediately and rest until you feel better to continue. If in doubt do not continue to play and seek professional medical advice.
It is your responsibility to ensure you are in a fit state of health and that you are in a safe environment to play this game.
In no event shall the author of Inferno Flume be liable for any special, incidental, indirect, or consequential injury or damages whatsoever arising out of or in connection with your access or use or inability to access or use Inferno Flume.
Inferno Flume does not require, store or use your personal data.
Install instructions
A Google Cardboard viewer and an Android device running Android 4.4 'KitKat' (API level 19) or higher is required to play.
Download and install the APK file to your Android device.
As the application has not come from the Google Play store, you may need to adjust your Android device security settings to enable the game to be installed.